I've always been the contemplative type—more caught up in thought than conversation. No wonder I like writing.
Only a few days ago, someone said to me, "You can't trust quiet people. You never know what they are thinking."
Being me, my first thought was, I have to defend myself. And so I proceeded to do just that. "Quiet people," I said, "aren't judgmental. At least no more so than the extroverted talker.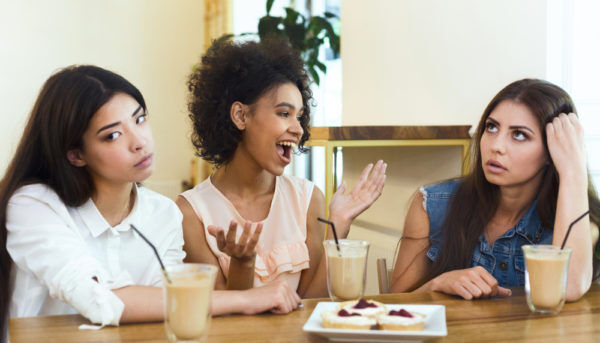 "We think about things and assess whether they work for us or not."
I don't know how well that went over. Actually, I felt like it didn't hold much water with the ever so righteous person I was in conversation with.
As the day went on, I started thinking I would do less of what I've been accused of. I would notice less, remark more and even ask questions about stuff even if I'm not interested.
How on earth do I do this? Become someone else and do things that don't fit my personality, like having something to say whether or not it makes sense. That's a tough wall to scale, especially on my vacation.
Rather than relax, I'd have to stress about stepping out of my comfort zone to become the talker—the person who runs at the mouth just to feel comfortable in a group.
Maybe there is a compromise. Of course there is. I observe people like this every day in real life and note their habits for building characters in my stories. But how do I become one of them?
To change who I am to please someone else is ludicrous. But the happy talker shouldn't have to change either.
So what did I do?
By bedtime I had become indignant about the judgement on my personality and even about my decision to change to fit someone eles' vision.
I am who I am, and if someone doesn't trust me because I'm more observant than talkative, then that's on them, not me.
What about you? Which camp do you represent? Are you the talker, the observer, or do you fall somewhere in between?
P.S.: As you know, this is my first post in a couple months. Needless to say, I've been busy. Doing what, you wonder.
Well, I'm writing my next book. The working title is Compromised Daughter. At this time id don't have a firm release date, but I sure will keep you up-to-date on the process.
Until next time . . . Let There be Romance.
Truly yours,
Angela