My copy of Viola Davis's memoir dropped on my doorstep on April 26. It's the second memoir I picked up in the last few months of two Hollywood stars I admire.
The first was Will Smith's.
Viola Davis is one of my favourite actors. Actor is such a small word for what she does. She entertains, enlightens, inspires, confronts and forces her audience to question itself.
What is the term for all that?
I received Viola's black and white-jacketed hardcover, thumbed through it enough to gasp a few times, then slid it onto my special bookshelf next to Will's. Please don't take this as a comparison. It's only about what the books mean to me.
Question is, have I read it? No. Would I? At some point. I'm sure it's brilliantly written, but I must confess, I'm afraid to read it.
The woman is a Queen, with a capital "Q". She overcame such hardship to achieve the victory she owns today. I honour her with praise. I would not hesitate to bow down to her or back out of the room when leaving her presence.
But to read her pain would take a bigger me, a stronger me. I'm not there yet.
I know her triumph is prominent, and I await the courage to read her struggle and bask in her victory with the same heart.
Who did you read about in your last memoir? Click here and tell what you thought.
---
Just a quick update on my upcoming novel, Compromising Secrets is still on track for this fall.
---
~News~
Torn chosen for Kobo's Mother's Day Sale!
Sweet news for my first novel. Torn: A Forensic Romance snagged a spot on the Kobo Mother's Day Promotion sale, which begins May 5th and runs until May 9th.
Own a Kobo e-Reader, then you're in luck. It's a mother's day gift you wouldn't want to put down.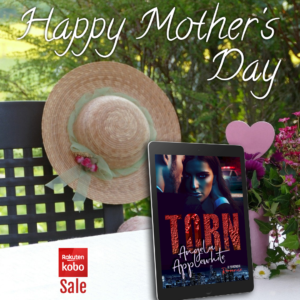 Check out the rest of the list: Kobo's Mother's Day Sale
Stay tuned for more…