After a year and a half of, can't, don't, and cover-up, it's been a lovely summer here in Toronto. The freedom to connect and get back in our lives is fantastic. Don't Tell Me It's Over. Some of you in other parts of the world are in lockdown mode again. Let's hope it's not for long.
Thank you so much for your responses to my last email. As an author, I'm constantly at my desk researching, writing and holding my head in my hands, so it's nice to connect to readers. I love hearing about your binge-worthy television—Tyler Perry's Oval and the Brigerton Series. That one is hot. And Hamilton, the Disney+ movie is a favourite.
I've been busy with a few projects, like rebranding my platform, designing a new website and writing the new novel. You can just imagine the excitement around these changes. And I intend to share lots more over the next few emails. Read on for a sneak peek.
I did get some time to take a break, though. I don't know about you, but I'm usually pulled kicking and screaming away from my computer. I guess I forget that the thing is portable. Lol. So rather than battle it out with sexy heroes and determine heroines, I communed with nature at the lake for a week and got up close and personal with a few animals. Breath-taking, right?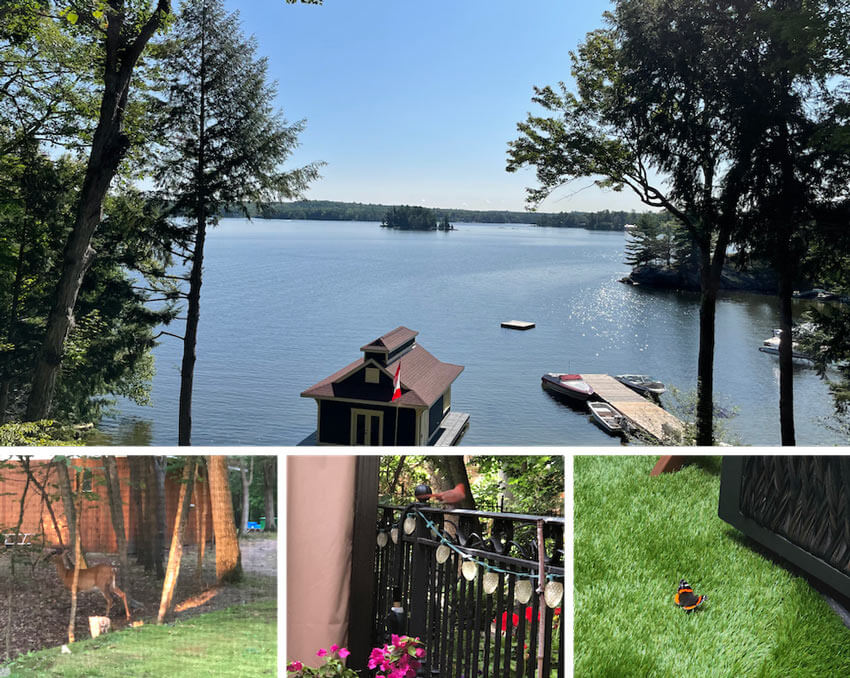 My new logo embraces what I love about writing fiction—
Romance & Danger

Enjoy this excerpt from my upcoming novel,
Compromising Secrets.
Harrison Campbell knew nothing about me, not really. He thought of me either as the computer security agent who saved his family's multi-million-dollar corporation from scandal and ruin four months ago. Or the person who violated their servers, scrutinized their business, and later recommended that the government monitor their network activity. It all depended on his attitude about my job.
He inspected the cut on my arm and the bruises on my neck, then suggested I go to the hospital.
Again, I refused and pulled out my phone. "I'll call an Uber," I said. As I keyed in the address to Lucy's Bar, the shock of the attack chilled me from inside. My fingers clumsily connected to the keys. I shivered.
Harrison Campbell took my phone and completed the order. "Come on," he said. "I'll make sure you get to the car."
I took my time pushing to my feet but toppled over before reaching my full height.
Harrison caught me and pulled me against his muscular chest.
When I felt his hand sliding up the back of my neck and into my hair, my stomach fluttered. "What are you doing?" I asked.
"I'm checking for a head wound. If you're suffering from a concussion, we're going straight to the hospital."
I couldn't recall hitting my head, so I relaxed against him and let his strong fingers caress my scalp. The flush of warmth that shot through my entire body sent shudders of pleasure in my northern regions. A groan left my throat, and I tip my head up. His deep blue eyes swallowed me. I let myself relax, and soon I was ebbing and flowing in the calm of his ocean waves.
"I'll see you to your door," he whispered next to my ear.
"Oh. But I don't have a concussion."
"No, you don't, but you're also unable to walk out of here on your own."
Compromising Secrets comes Out This Fall!
P.S I love receiving your feedback, so keep it coming.